Website Terms of Use


Website Terms of Use

Welcome, If you continue to browse and use this website, you are agreeing to comply with and be bound by the following terms and conditions of use, which together with our privacy policy govern our relationship with you in relation to this website. If you disagree with any part of these terms and conditions, please do not use our website.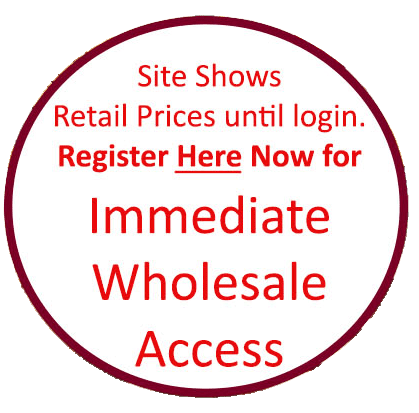 The use of this website is subject to the following terms of use:
The content of the pages of this website is for your general information and use only. It is subject to change without notice.
Neither we nor any third parties provide any warranty or guarantee as to the accuracy, timeliness, performance, completeness or suitability of the information and materials found or offered on this website for any particular purpose. You acknowledge that such information and materials may contain inaccuracies or errors and we expressly exclude liability for any such inaccuracies or errors to the fullest extent permitted by law.
Your use of any information or materials on this website is entirely at your own risk, for which we shall not be liable. It shall be your own responsibility to ensure that any products, services or information available through this website meet your specific requirements.

This is a food & ingredient suppliers' website. The healthy food ingredient suggestions and general health tips found herin about food ingredients on this website are based upon experiences and unverified third-party suggestions and statements. They do not constitute medical advice in any way. Nutritional and health benefits and claims are not always fully scientifically proven or even endorsed by health authorities (which can be biased against natural remedies or preventions). You should seek specialised medical advice related to your own circumstances and you should NOT rely on information found on this website as a source of health information or health advice.

This website contains material which is owned by or licensed to us. This material includes, but is not limited to, the design, layout, look, appearance and graphics. Reproduction is prohibited other than in accordance with the copyright notice, which forms part of these terms and conditions.
All trademarks reproduced in this website, which are not the property of, or licensed to the operator, are acknowledged on the website.
Unauthorised use of this website may give rise to a claim for damages and/or be a criminal offence.
From time to time, this website may also include links to other websites. These links are provided for your convenience to provide further information. They do not signify that we endorse the website(s). We have no responsibility for the content of the linked website(s).
Your use of this website and any dispute arising out of such use of the website is subject to the laws of Australia.
Payment Terms
Our standard terms are PRE-PAYMENT. (Payment with the order)
Account terms (strictly 14 days) are only available to retailer customers who are likely to reorder regularly and who have registered for wholesale access and who also have completed our Credit Account Application form and been approved.
Online Security.
When placing an order on our website, we record sufficient personal details to confirm your identity, and to ensure we send goods to the correct address. When you purchase goods and checkout at this site your payment details are processed securely offsite by our independent secure payment gateway which has the highest possible level of certificate and Secure Socket Layer security. Your Credit Card details are not stored by us in any form.

Products Availability
Whilst we make every effort to ensure availability of all products displayed on this site, at any one time there may be items unavailable. If a purchase of an unavailable item is made, the purchaser will be offered the choice of a full refund, or an alternate product.

Freight
We offer free delivery to business addresses for retailer's orders over $150.00 and to Australia's major regional centers.
Otherwise freight is automatically calculated according to the total weight of your purchases. You will see the shipping charge before payment at checkout.
Orders will usually be dispatched within 5 working days unless advised otherwise. Delivery usually takes between 2-5 working days after dispatch depending on your Postcode. Capital cities are mostly overnight. Longer delivery times will occur in peak periods such as at Christmas.

Returns Policy
Our Company takes great pride in delivering the best quality products at reasonable prices. If your expectations have not been met, we really want to know about it. Please use our resolution centre, linked below, to inform us and start a claim as all claims must be in writing.

Refunds will only be processed using the same mode of payment used for the online order. Otherwise and online credit will be issued.

If we supply an incorrect product, please notify us on 02 4954 4077 within 48 hours of delivery and as long as the product is unopened we will arrange the correct product to be sent at no additional cost. We do not exchange or refund for change of mind, individual tastes or incorrect products ordered. If a product has exceeded its use by date when received, or is faulty in some way, the Company will replace the product at no additional cost.

Copyright and Use Of Graphics.
Names, trademarks and logos featured on this site are copyrighted by their respective owners. We reserve copyright on all aspects of our web site including text, product names and descriptions, graphics and product photos. We hereby grant limited use, to retailer customers who may display our product photos,( BUT NOT our product descriptions), of only those products already purchased from us, in their own promotional material including on internet sites that are their own privately registered domains.
We expressly forbid use of our copyrighted graphics, text and product imagery on any other internet sites without permission in writing from us on our letterhead. We reserve the right to refuse to supply any purchaser.

Christmas Deliveries - Order early
Our company values all our loyal customers and at Christmas time we strive to deliver the same quality of service that we offer throughout the year, however we cannot guarantee all orders placed after 1st December will be received before Christmas Day. As such we cannot offer any refunds for orders delivered after Christmas Day.