Freight and Shipping


Dispatches.
If you order online before 9.00am we normally dispatch that day. The website cart will show you the estimated days to delivery before you select the freight method and checkout.

Standard Freight
We offer standard delivery by courier direct, or Australia Post Parcel & Australia Post Expres Post Parcel. Consumers orders need to be signed for unless you specify at checkout that your order can be left if the address is unattended. Postal orders can be returned to your local post office, however they limit their parcels to 22kg.

Select Courier delivery if you need it urgently. (usually overnight to major city metro) or Australia post if there is no hurry. The courier has been mostly on time during Covid, The Australia Post deliveries have been overwhelmed and are finding it hard to meet their estimated days to delivery.
Out of Stock items & Backorders.
Our website allows you to order out of stock items as a backorder and highlights that on the product page. If you ordered a product shown as a backorder (because it out of stock) it will be dispatched when the product is back in stock. Usually they are restocked within a week or so. However Asian Organic stock is imported and may take as much as 4 months.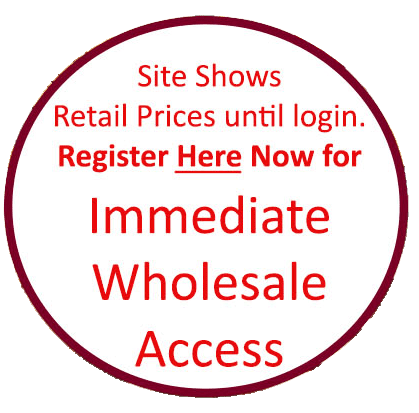 Free Delivery Major Metro addresses - Wholesale Customers
Regular wholesale customers who order more than $400 in and order can get their delivery freight free to stores located in major Australian Metro areas. Our website will offer that option if your registered and signed in as a wholesale customer and your order is over $400 Before GST at checkout. If your out of that area the checkout process will show you the costs and freight choice options.