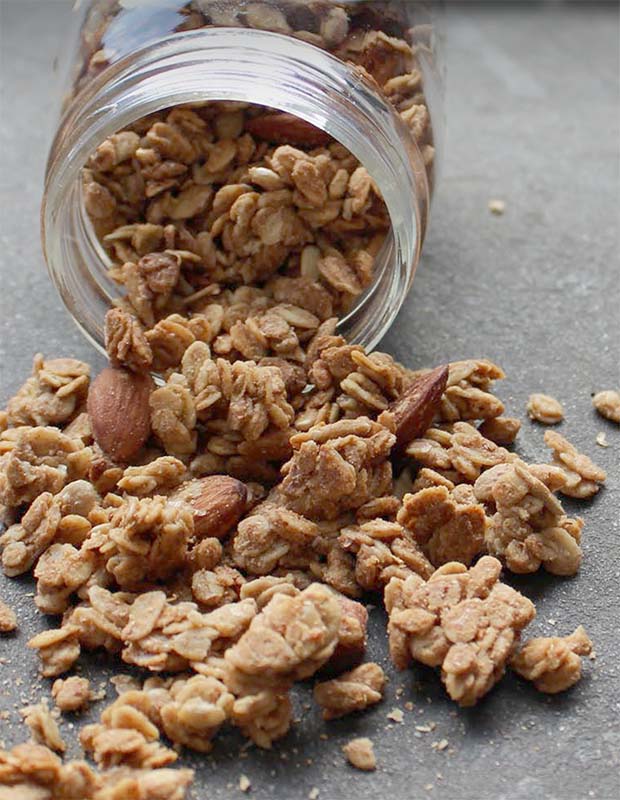 Buy Granola Wholesale Australia.
Buy Granola Wholesale, we deliver bulk orders of crunchy granola that are great for the Acai Bowl, to Australian cafes and foodservice businesses as well as supermarkets.
Wholesale Muesli Suppliers
We are Wholesale Muesli Suppliers and granola manufacturers of Australia. We manufacture and deliver gorgeous healthy granola and Bircher muesli to; Australia's Gourmet Grocers, Greengrocers, Delicatessens, IGA Stores and discerning Cafes and Restaurants.
Bulk Granola - Australian Almond Granola Brands
Our bulk granola, also an almond granola, is a crunchy granola called "Maple Nut Crunch", a Great Taste Awards gold medallist and one of the more popular gourmet handmade granolas. Maple Nut Crunch also comes in a 9kg bulk catering pack due to its popularity. We are known for super crunchy granola clusters and a tasty profile as well as being a low sugar cereal, nutrient rich, breakfast food.
Unique artisan brands that are never available in the major supermarkets.
Low Sugar Cereal Brands - Bulk Muesli Australia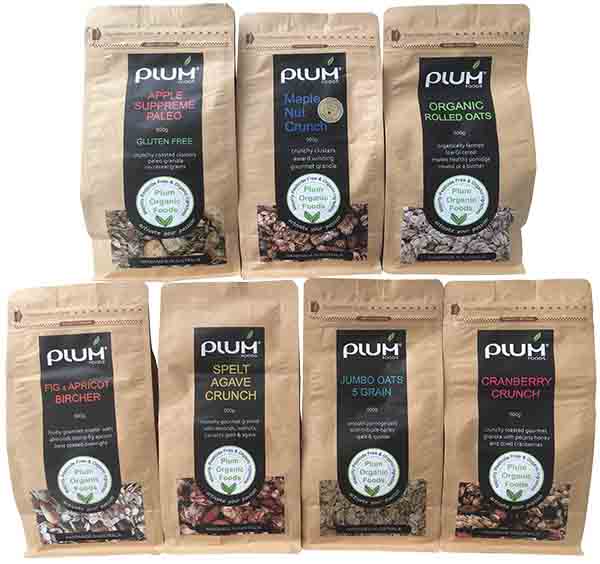 We are the muesli company. The Low Sugar Cereal supplier With two of our own brands selling as dedicated wholesale muesli suppliers ( Plum Foods and Mulberry Tree). Our Bircher Muesli with no added sugar are ready to go with dried fruit added so an easy healthy breakfast. Make us your favourite muesli company. Plum Foods offers 500g consumer sale bags but also the 1kg bags (both foil lined with zip re-close) or 9kg catering packs for the award winning Maple Nut Crunch.
Private Label Brands Available - Healthy Granola Brands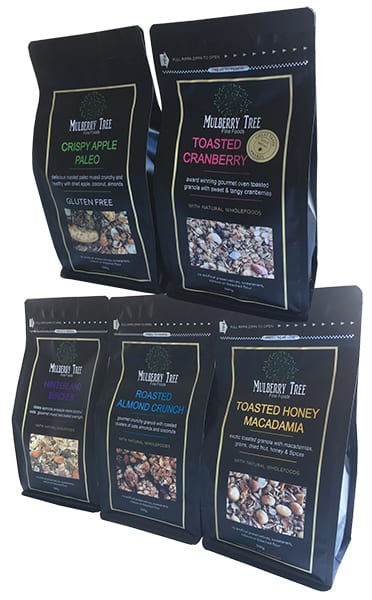 Sell a unique artisan cereal product not available in the big Supermarkets
Register for wholesale access Now and order!

Or, Request our Brochure Now :-
Opera Foods office:
Ph 02 4954 4077
or Contact sales manager Shane direct on 04 1726 3933
Plum Foods and Mulberry Tree are wholly owned subsidiaries of Opera Foods Pty Ltd. See our full range of breakfast foods including organic oats in bulk for porridge, bulk cereal packs in 1k bulk cafe packs and 9kg catering pack size. Buy granola in bulk from our low sugar granola brands.