Good Retail Margins in Impulse Buy Confectionery Products
By: Admin On: 8 March 2018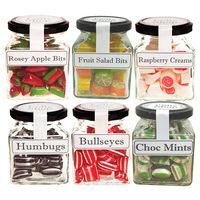 Popular Gourmet Gift products introduced in Variety Pack. The Lolly Shop's boiled lolly gift jars come in classic flavours. Perfect for gourmet gift baskets Try the New Choc. Mint flavour for a special treat or a little budget priced gift that says style.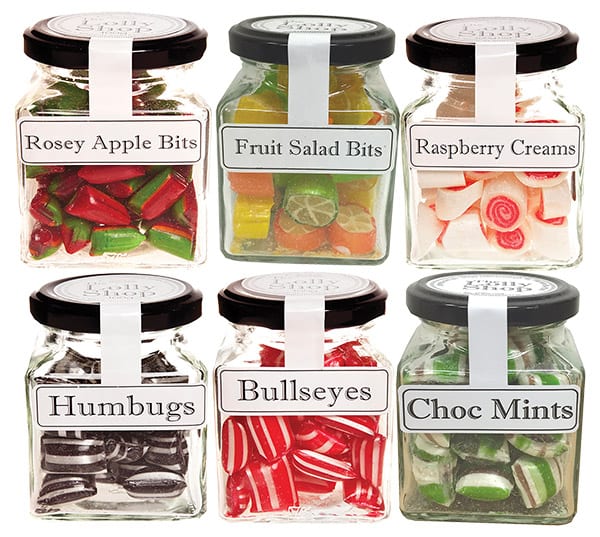 Opera Foods Pty Ltd distributors for The Lolly Shop brand confectionary announce a redesign of packaging for their popular long life 100g gift jars of boiled lolly confectionery.
These gorgeous jars will now come in cartons of 12 instead of cartons of 24 and will additionally have a mixed box available.
This will help small retailers get more variety with their orders of these must have best impulse sale products.
Along with the pack size change, The Lolly Shop's boiled lolly range had been changed with a couple of the less popular flavours dropped and a new Mint Choc flavour added.
So the Lolly Shop's rock candy range now offers 6 flavours and a mixed carton (of 2 of each of the 6 flavours).
Flavours in the range now available from 22nd June, include the most popular of our tradional flavours being; Rosey Apple, Citrus Fruit Salad mix, Rasberry Creams, Aniseed Humbugs, Peppermint Bullseyes and the new flavour of Choc Mints.
Unfortunately the introduction of the new pack sizes co-incides with a small price rise, however they still provide excellent margins to retailers with a nice product that is quite popular retailing at RRP$4.95.
The good news is that existing stocks of 24 to a pack of the gift pack lollies will not be affected by the price rise and will remain at the lower price (and still with a discount on that price for 2 cartons) while stocks last.
The Lolly Shops's old fashioned branding and stylish 100g jars present a perfect product for a small gift and ideal for a gourmet gift basket. Introduce these great impulse buy by products in your store now, they will prove to be one of the best impulse sale products.

We deliver to most Australian retailers overnight.