Greenwood Grocer Extends Range of Opera Foods Brands
By: Admin On: 7 April 2018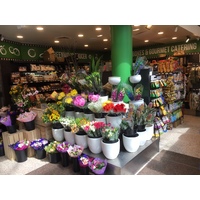 Greenwood Grocer at Greenwood Plaza North Sydney, famous for their boardroom platter deliveries, now stock the Plum Foods granola ranges and Mulberry Tree muesli.
One of Sydney's finest Gourmet grocers, Greenwood Grocer of Greenwood Plaza, North Sydney are now stocking a much wider range of products from fine foods distributor Opera Foods.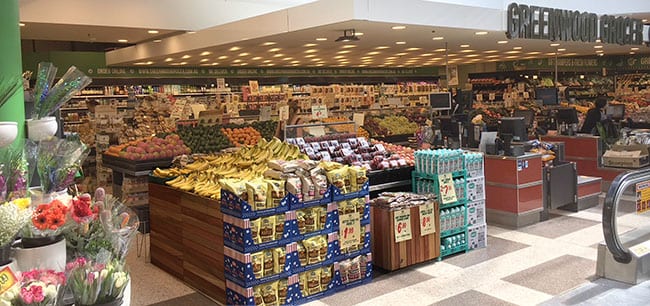 Greenwood Grocer have long been stockists of Opera Food's brands, particularly our well-loved Bush Cookie range of gourmet biscuits and cookies for their famous boardroom tea and high tea party customers.

This week the family run gourmet grocer has added on a wide range of new gourmet granola and gourmet muesli products from both our Plum Foods and our Mulberry Tree brands. Both ranges are in stock at Greenwood Plaza now.
Greenwood Grocer is conveniently located on the lower level at Greenwood Plaza, North Sydney, just near the stairs on the arcade coming through from the Station. A perfect place to get fresh foods and groceries or beautiful flowers on your way home, or to order any corporate catering needs on the way to work.

If your preparing for a quick, easy healthy breakfast in the morning, or in the office, it's hard to beat a great crunchy granola from Mulberry Tree. Or choose from their gold medal winning Plum Foods range if you prefer a product that is not only whole food and healthy but also majority organic.
Pick up a nice Yoghurt while you're there and top your muesli with some berries or choose from a wide range of beautiful fresh fruit that can be quickly diced to make a delicious healthy and long lasting Low GI breakfast.
Greenwood Grocer also carries unique a range of snack foods including nuts & dried fruit as well as lollies.
Opera Foods are proud to supply our grocery lines to professional gourmet grocers like Greenwood Grocer, with their gorgeous display of fresh produce and their grand deli and cheese selections. Your staff and clients will love a delicious fruit box, breakfast, morning or afternoon tea, or cheese platter delivered to your office.
When you first walk in to Greenwood Grocer you will just know that they have beautiful fresh foods, whole food goodness and unique gourmet brands that you can trust.
Greenwood Grocer delivers to the Lower North Shore and Sydney CBD. For more information about their; cheese or sandwich platters, morning tea biscuits, Salads or grocery delivery contact Greenwood Grocer Catering & Delivery on 02 99573933.