Have Nothing for Lunch? No Worries - Granola
By: Admin On: 1 March 2019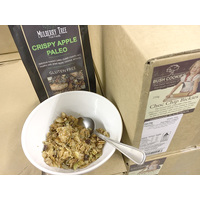 When you have forgotten to get lunch, grab a quick bowl of granola. Oh Yeah!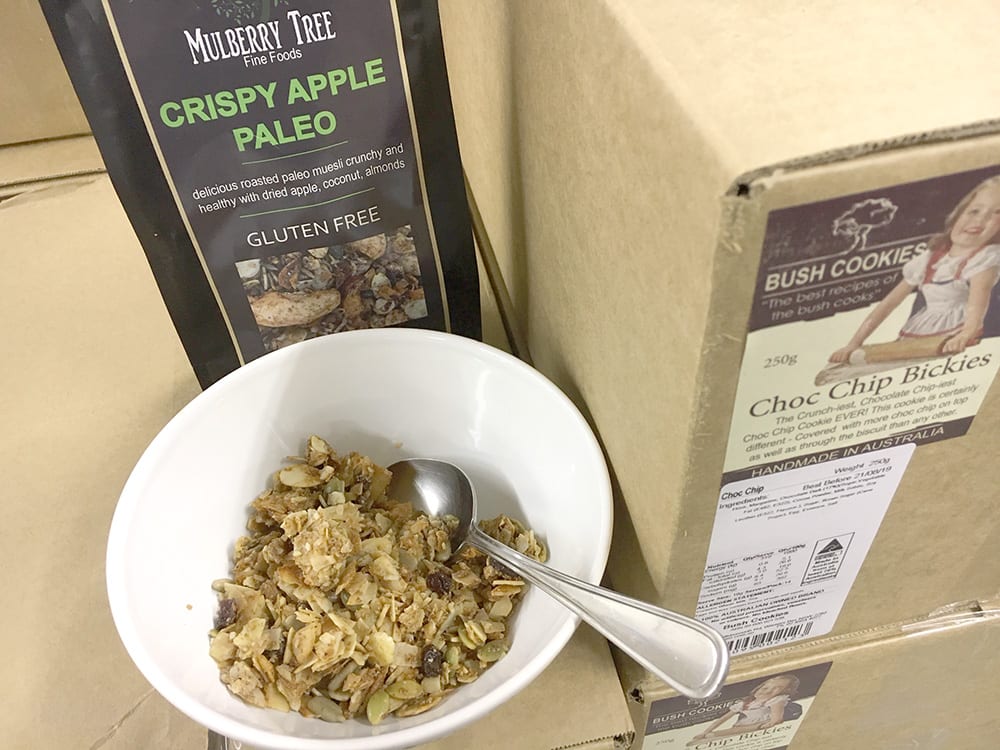 Ever get stuck when you have nothing on hand for lunch and you are too busy to prepare something or to go and buy something?
Yes well its "no worries" at the warehouse when packing cookies because we are also surrounded by cartons of "Easy Healthy Breakfast" which is just as good for lunch and no trouble to prepare.
My good wife usually packs me a simple gourmet lunch, fit for a king, but today she had many things to do and I had no prepared lunch with me. I was on my own reconnaissance for lunch and told to get my own. Yes, well who remembers that?
So today I had another quick meal of the tasty Mulberry Tree brand, Crispy Apple Paleo a Gluten Free granola. Quick and convenient of course, as I always have milk here for the coffee.

Its a nice filling meal at any time of the day and great to snack on as its almost a perfect trail mix also.
Best of all its a very healthy meal. Yumo!