New Website for Gourmet Grocery orders
By: admin On: 6 June 2015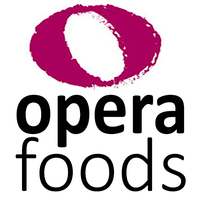 Ordering grocery stock doesn't need to be hard. Get your Gourmet Granola and Muesli, Biscuits and cookies or bulk confectionery supplies ordered quick and easy The ability to order Foodservice stock replacements 24/7 with any smartphone is key to the new Opera Foods website.
Order grocery products or wholesale grocery stock with any smartphone. Opera Foods have launched their new website where businesses can log-in and order via smartphone.
Ecommerce websites have evolved plenty in the past few years. We have implemented a new version of Ecommerce software that allows online ordering 24/7 from multiple devices.
Take a tour of the new sites features to help you to order efficiently.
Our new site now offers many facilities to help customers order and to help us process their orders without mistakes.

When our retailer bulk buyers register and get approved they are allocated to a special category so that when they log-in they will be shown a different version of the website and our special wholesale prices reserved for our retailer bulk buyers.
Existing customers have already been set-up and need only have access to their email to log-in, if they dont have the password handy, as the server will send them a new password instantly to their registered email address using the Lost Password link.
New Features.
We hope you will soon aclimatise to our new website as it gives you a whole range new features to make your ordering experience more productive such as:-
View past orders.
Generate new order from past order.
Wish List to save items you might order next time.
Different delivery address Option at checkout
Pay online at checkout option (using independent secure providor) or charge to your account.
Tags to help find cross category products. (Below left Menu)
Track and trace data for orders Built-in
On-line claims process from your log-in Account menu, so you dont lose track of a credit.
Stockist list searchable by postcode so that consumers can easily find a local Stockist.
Prominent Search button on top of every page
Sort product lists by Popularity or Price
The website is also responsive to the browsing equipment used with special templates, so now you can confidently order with your smartphone

We hope customers will find the new website helpfull. Please dont hesitate to phone if you have a question.
Regards
Shane & Aniko