Organic Matcha Tea Powder Wholesaler
By: Admin On: 6 September 2017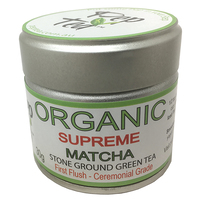 Buy Pep Tea brand Organic Matcha Tea online. Sourced direct from the superior organically farmed tea plantations of southern Japan. Matcha tea is a natural superfood.
Opera Foods is now supplying Pep Tea brand organic matcha Tea powder. Matcha tea and Matcha tea smoothies are more common at cafes these days as the interest in this healthy superfood gets new momentum. Some cafes produce nice green matcha food products by adding matcha powder to their recipes.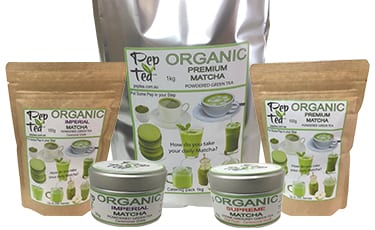 Matcha Tea is an all natural food made from ground whole green tea leaves and is a natural superfoods food high in antioxidants. Opera have sourced a high quality organic manufacturer with both ceremonial grade and culinary grade Matcha and both retail packs as well as bulk packs for cooking uses.
Pep Tea sources the product from the tea plantations of southern Japan where it is organically grown and certified organic by the Japanese Agriculture Ministry.
Retailers should register and log-in to our website to see wholesale prices, otherwise you are seeing retail prices.
For more information on Matcha Tea and is remarkable properties please see Peptea's website.