Your Probably already Registered
By: Opera Foods On: 19 July 2015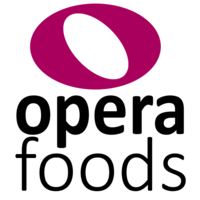 You can retrieve password immediately. Either you or your staff can order online, any hour, a new or repeat order with your smart phone.
If you have ordered from us before and supplied your email address then you are probably registered which means you can easily log-in and see our wholesale prices and order here now online.
If you have access to the same email used to register at Opers Foods, then you only need to use the lost password link to get a new email sent to you immediately. Then you can log-in and change that password to whatever is easy to remember.
Once logged in you will see not only wholesale prices but special prices for any items on special. You can the just point and click to compile an order.
You can also see your previouse order, so you will get the order right easily.
You can also order with your smartphone direct into your account and any time of the day or night as our website converts to a smart phone template if viewed through a smartphone.
If you want to set up this access for staff members with a different email then just register again with a different email.
Opera Foods Group. Making it easy for our customers.....