Get A Healthy Breakfast Cereal - Roasted Almond Crunch
By: Admin On: 11 June 2019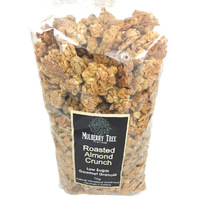 Roasted Almond Crunch is a Popular granola served in Australia's cafes
The Super Crunchy & Tasty Roasted Almond Crunch Granola is a very healthy breakfast cereal. They are baked with double clusters of oats, almonds, and coconut. It is probably one of the crunchiest granola available in our online store. The low sugar level (No added Sugar) makes it very appealing for all ages. Not only does it rejuvenate fresh energy and vitality in our body but also has a great taste.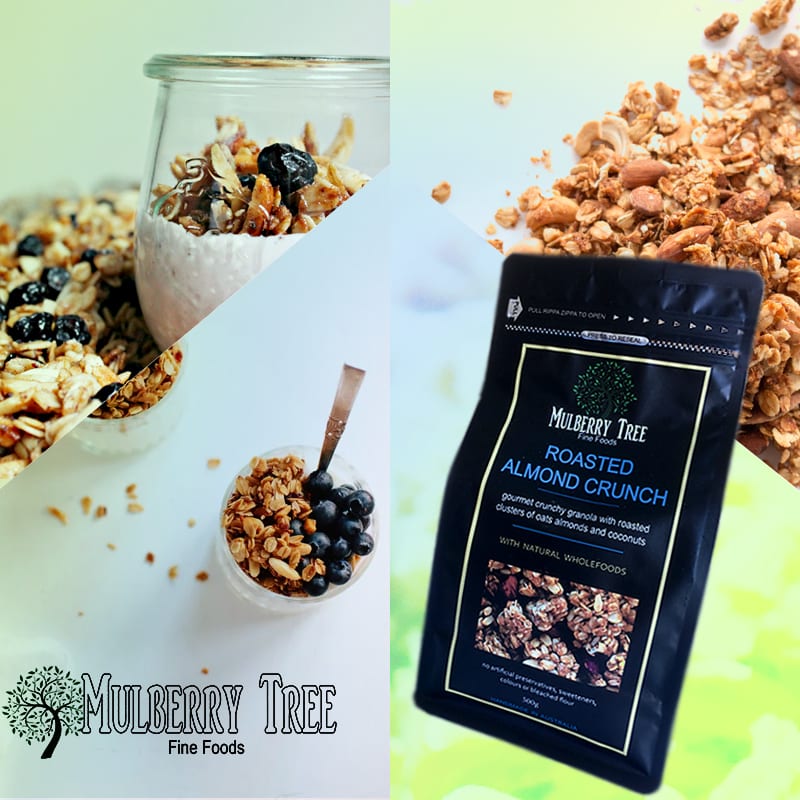 All ingredients like Rolled Oats, Sunflower seeds, Almonds, Coconut Flakes, Cinnamon which are used are purely natural wholefoods. Our Granola is handmade in Australia using our perfected recipe.
Almonds contain about 21 % proteins and are nutrient rich food they also contain many dietary fibers which are essential for the body.
Mulberry Tree is a registered granola supplier; you can order Roasted Almond Crunch Granola in either the 500g and 1kg packs or in a 9kg catering pack from our online store. This healthy breakfast cereal will be delivered overnight for the suburbs of Sydney Melbourne and Brisbane and not much longer to other regions.