IGA Callala Bay NSW loves Bush Cookies.
By: Admin On: 31 October 2018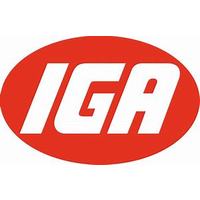 Bush Cookies' eighteen different styles of gourmet cookies and biscuits are a great product for greengrocers, Deli's and gourmet grocers & IGA Stores looking for unique Australian brands that their customers can not buy in the major supermarkets.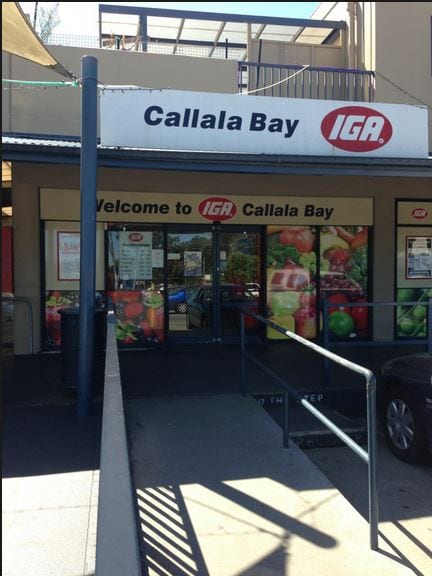 IGA Callala Bay NSW has now commenced stocking Bush Cookies great range of gourmet high tea style biscuits following their sucessfull introduction at another IGA store. So they now have the best range of gourmet cookies in the Nowra region.

IGA Callala Bay are open extened hours, so you can buy a HUGE range of groceries, as well as bakery and deli lines and great fresh fruit and vegetables from 7am till 7pm, 7 days per week
IGA Callala Bay now stocks the full range of the Bush Cookies brand's eighteen different flavours as follows:-

SINGLE LAYER BUSH COOKIES
Chocolate Chip
Ginger and Date
Macadamia Delight
Ginger and Macadamia
Freckle Bikkie
Chocolate Freckle
Mini Freckle Bickies
Triple Choc Chip
Jam Drop Shortbreads
Butter Shortbreads
Anzac Biscuits
CREAM FILLED BUSH COOKIES
Coffee Creams
Passionfruit Creams
Vanilla Melting Moments
Salted Caramel Creams
Jam Sandwich Moments
GLUTEN FREE BUSH COOKIES
Passionfruit Creams GLUTEN FREE
Choc Chip GLUTEN FREE

Bush Cookies' gluten free cookies are the real deal. They are manufacturered in a separate HACCP certified for gluten free food factory.
Bush Cookies great gourmet biscuits are available at a growing number of IGA stores now, ( see our Stockists List) so If your local IGA store doesnt stock Bush Cookies, then ask them to contact us or let us know and we will contatct them.
Visit IGA Callala Bay
55 Emmett Street
Callala Bay NSW 2540
Ph: (02) 4446 4811
Open 7am -7pm, 7 days pw
'