Jam Drop and Butter Shortbread wrong GS1 Barcode
By: admin On: 10 August 2015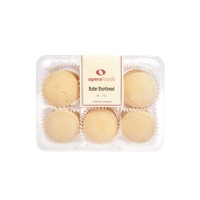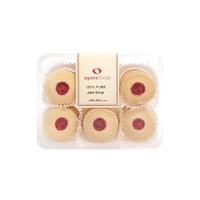 We apologise for the inconvenience but POS systems should have a 2 new products added with the revised Bar code numbers. Bar code labels make retailing work, but POS systems must match the product code stored in the barcode label.
We have discovered that there has been a longstanding error in the GS1 barcode number for two products which will be corrected with new stock from August.
The Jam Drop and Butter Shortbread cookies both have a digit wrong in the GS1 Barcode that means they are outside the number range allocated to Manufacturer/ Distributor Opera Foods and need to be corrected.
The new GS1 product codes that will be imbedded in the bar code after the changeover will be as follows:-
Code 9339099008538 Opera Foods Jam Drop Shortbread 235g
Code 9339099002321 Opera Foods Butter Shortbread Cookies 210g
We apologise for the convenience, however customers will need to update their POS systems to enable the product to scan to the correct number before they receive their next delivery of these products probably during the next month. Options may be to edit it on the day that the last of old stock is gone or to add two additional product codes now so that it won't matter when new barcoded stock comes in store.