Mini Freckle Bickies are a Success
By: admin On: 31 October 2018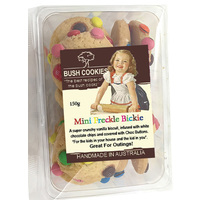 Mini Freckle Bickies have been well received by our retailers and regular re-orders indicate that they are going to continue to rise as a reliable seller.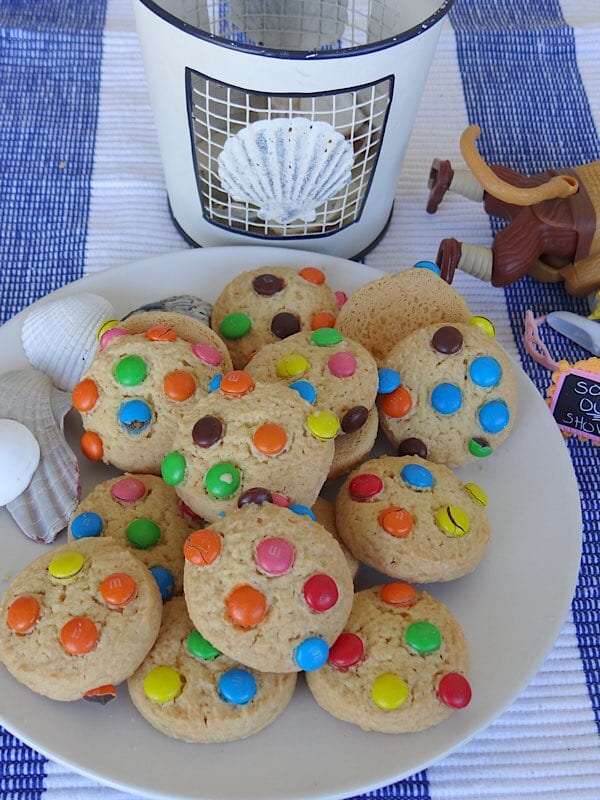 Freckle Bickies have long been established as a popular cookie by Bush Cookies, so we thought we should try a smaller snack or travel pack if you like and launched Mini Freckle Bickies, in a smaller sized cookie and in a small 150 gram pack.
Initially they were OK but took a while to take off. Of course the proof is in the trial and those retailers that tried them have made them a regular reorder. So by now we are always needing to increase our production orders. They are not our best seller, but they are on their way as another good performer and will be a permanent product for us.
Mini Freckle Bickies are great for lunch boxes, picnics and of course kids parties as the kids love the mini chocolate buttons that cover them.
Order Bush Cookies Mini Freckle Bickies online from wholesaler and manufacturer Opera Foods online store. Bulk Buys direct from the public are welcome.

Bush Cookies is a wholly owned subsidiary of Australian wholesale food manufacturer/distributor Opera Foods Pty Ltd delivering overnight to Sydney Melbourne, Brisbane & Newcastle, and other areas with an extra delivery time.