Opera Foods 3 Gold Medals at the Great Taste Awards
By: Admin On: 1 July 2015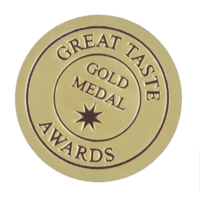 Australian Foodie wins 3 Great Taste Awards Gold Medals. The Great Taste Awards UK - The Pinnacle food event globally. Yet this little Aussie foodie had bagged 3 golds.

Opera Foods are quite proud of their Great Taste Awards Gold Medals, being one of the first Australian foods companies to receive the awards and boasting three of a very small number of Great Taste Awards ever awarded to Australian Food suppliers.
Opera Foods received Gold Medal awards for three products:-
Our Plum Foods brand Maple Nut Crunch Granola,
certified organic produce. Handmade in Australia. Double baked. (Oats, Whole Wheat Flour, Sunflower Seeds, Hi-Oleic Sunflower Oil, Almonds, Maple Syrup, Agave Syrup, Vanillas, Spices, Sea Salt). Calories
Our Plum Foods brand Gluten Free Maple Nut Crunch.
A gluten Free, certified organic produce. Handmade in Australia. Double baked.
Our Mulberry Tree brand's Toasted Cranberry muesli has also been awarded a gold medal at the prestigious Great Taste Awards by by the Guild of Fine Food UK
What Is The Great Tast Awards
The Great Tast Awards in the UK is the acknowledged as the global benchmark for speciality food and drink.
These awards been described as the 'Oscars' of the food world and the 'epicurean equivalent of the Booker prize'.
So the Great Taste award logo is the sign people trust when buying foods from their local gourmet retailers.
How do the awards all work?
This the real deal. No sub-stndard products sneak through here. Over 400 judges, including 40 specially trained food writers come together at 50 different judging days from April through to mid-July in the UK, including a week in Belfast.
Specialist test centres are used for tea, filter coffee and espresso, with the remainder of judging is done at the fine food Guild head office in Dorset.
The 400 plus judges, come from all corners of the food world. They blind-taste in teams of 4 or 5 ensuring we get a balance of expertise, age and gender. So a Grest Taste Award gold Medal is no easy thing to achieve.