Opera Foods Group now a Mars Wrigley Distributor
By: admin On: 1 July 2020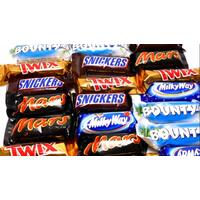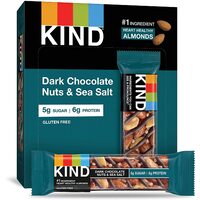 Healthy Kind snack bars and bulk mars snack bars variety now sold
Opera Foods Group through The Lolly Shop is now a Mars Wrigley Distributor. Australian wholesale gourmet grocer, Opera Foods Pty Ltd of Warners Bay NSW, have been distributing bulk grocery products to retailers and distributors throughout Sydney Melbourne and Brisbane for many years. Its subsidiary The Lolly Shop has now taken on the distribution of the Mars Wrigley confectionery range to add to its current range of lollies.
Best known for its own brand of boiled sweet gift jars The Lolly Shop has been widely appreciated for bringing bulk lolly deals to consumers online direct, as well as to its retailer clients.
The Opera Foods Group have been reselling the Mars M&M Minis for some time as they were already a large consumer of those tiny choc buttons as toppings for their famous Freckle Bikies topped with M&M Minis from their Bush Cookies brand.
Taking on the distributorship had allowed The Lolly Shop division to bulk up their confectionery range with the immediate inclusion of the mainstream standard size M&Ms plus other well-known Mars Wrigley products such as Peanut M&Ms, Maltesers, and a variety of snack bars.
Snack Bars
The Lolly Shop now distributes a wide range of variety in snack bars form Mars Wrigley in a variety pack containing multiple classic chocolate snack bars, including; Snickers Bars, Twix Bars, Bounty Bars, Maltesers Bars, Milk Way bars and the all-time popular Mars Bars.
These variety packs available in bulk buy discounts and are perfect for all parties, TV snacks and family gatherings.
Healthy Snack Bars - Kind Bars
Kind Bars are an innovative new healthy snack bars and an associate brand of Mars that are better suited for everyday snacks with less sugar and more Natural healthy ingredients.
Kind Bars are a low sugar, satisfying, nutty snack that still seems indulgent. They are Gluten free, Non-GMO, with zero Trans Fat, and their Kosher. Kind Bars have a Low glycaemic index, they are low in sodium, and a good source of fibre.
For more information about Supply of our confectionery range please contact The Lolly Shop on 02 49546166 or Opera Foods group direct on 02 4954 4077.