Opera Foods is Moving
By: Admin On: 10 July 2015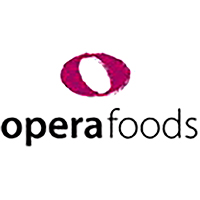 We're growing, we're moving! Please note our new warehouse address at Warners Bay NSW Our new premises will allow Opera Foods the space to continue our expansion and allow us to carry the stock that enable reliable supply to customers.
Gourmet food distributor Opera Foods Pty Ltd, is moving premises from it's warehouse in Warriewood NSW to a larger warehouse in Warners Bay NSW.
The move into larger premises will allow the fast this growing foodservice business to continue to grow and carry more stock.
The move is planned for the end of May 2015, so customers are asked to ensure that their stock levels are OK in advance as our dispatches will be disrupted for the first week of June due to the move. Existing customers and suppliers will receive a specific notice closer to the date.
The new contact numbers, mail and physical adddress will be:-
Opera Foods Pty Ltd
ABN 89605021538
3/339 Hillsborough Rd
Warners Bay NSW 2282

PH : 02 4954 4077
Fax: 02 4954 3133
Mob:04 1726 3933
Website: http://www.operafoods.com.au


Opera Foods is a specialised gourmet foodservice distributor. Our major food brands include Bush Cookies, Plum Foods, Mulberry Tree, The Lolly Shop.

We invite new retailers to try our brands not only for their taste and quality but also for their importance as impulse sale products that can add to your sales growth.