Pep Tea – Hunter Valley Organic Kombucha - Now from Bibina
By: Admin On: 2 June 2018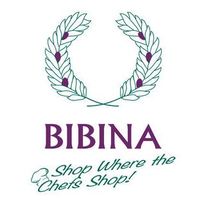 Wholesale delivery of organic kombucha, brewed in the Hunter Valley is now available from foodservice specialist Bibina. Consumers can also buy a bottle or a carton of 24 at a price they will love at Bibina's open to the public gourmet food outlet......
Foodservice experts Bibina are now distributing the Hunter Valley's own, Pep Tea brand organic kombucha to food outlets throughout; Central Coast, Hunter Valley, Newcastle, and Lake Macquarie.
Pep Tea Kombucha Shelf Stable
Pep Tea's brand of Kombucha is one of the few kombucha brands that are shelf stable and so require no refrigeration until opened. Even so Bibina's trucks have refrigeration and freezes sections allowing them to deliver their wide range of chilled and frozen products as well as their famous gourmet grocery range. (Their range now also includes the Opera Foods stable of Gourmet Grocery products)
Being shelf stable allows drinks retailers to store the Pep Tea Kombucha cartons out the back and so kombucha occupy only 4 rows in their drinks fridge, for the 4 great flavours of Pep Tea organic Kombucha.
Pep Tea Brewed in The Hunter Valley.
Pep Tea brand Kombucha tea is brewed in a special purpose kombucha brewery right here in the Hunter Valley of NSW. We believe the local product has the best science and quality control as the head brewer is the expert on Kombucha in Australia. Buy the local Product, Pep Tea Kombucha. At RRP $2.95 Pep Tea Kombucha drinks are not only the best they are also the best priced.
Pep Tea Kombucha is Organic
Pep Tea is brewed under strict controls and is filtered after brewing to reduce the incidence of sediment which is found in too many other kombucha brands. Pep Tea organic kombucha uses only natural organic ingredients.
Pep Tea Organic Kombucha The Low Sugar Alternative.
Pep Tea's organic kombucha flavours are all very low in sugar and as a refreshing naturally carbonated drink that is also GOOD FOR YOUR HEALTH, it's a perfect alternative to soft drinks of all kinds. Pep Tea kombucha drinks are also :-
- Low Carb - Low GI - Gluten Free - Lactose Free - Fat Free
- Caffeine Free - Preservative Free - Totally Organic
Food retailers can now order Pep Tea Kombucha flavours easy. Order Kombucha from your Bibina foodservice rep. Ph (02) 4954 6044. Have our popular organic kombucha drinks delivered with your next food service delivery from Bibina.
For more information contact Pep Tea kombucha direct at peptea.com.au or your bimbina foodservice rep.