Wholesale Food Suppliers


Wholesale food suppliers to Sydney, Melbourne and Brisbane.
Wholesale food suppliers, Opera Foods Pty Ltd, deliver overnight in Sydney, Melbourne and Brisbane. We distribute our unique brands of gourmet granola muesli. Opera also supplies health food stores and cafes with granola or Acai bowl toppings, and healthy smoothie ingredients. Try also our organic kombucha and Matcha tea. We also manufacture cookies and distribute bulk confectionery.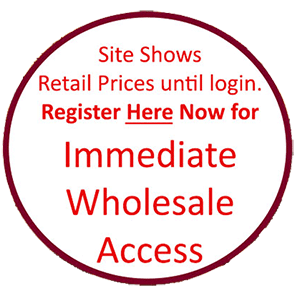 Opera Foods offer distinctive gourmet and organic grocery brands. Brands that your customers won't find in the big supermarkets. Opera Food's own brands include: Plum Foods (Organic granola Muesli) , Pep Tea (organic kombucha matcha), Boost Nutrients (smoothie Acai bowl toppings) , Mulberry Tree (granola) , Almonde (raw almonds), Finom (lavosh crackers), Bush Cookies, and The Lolly Shop. Other distributed brands include: Amazon Power(acai berry powder ), Asian Organics, Mars Wrigley and Lolliland confectionery.
We also deliver to most of Australia's other major metro regions in all states. Opera Foods Pty Ltd are Australian gourmet food wholesalers. We manufacture, import and deliver direct to cafes, gourmet grocers, greengrocers, health foods stores, IGA stores, delicatessens and other retailers.
Opera Foods also supply wholesalers and also other distributors nationwide. We invite business to register for wholesale access. You can order our products at wholesale prices, here and now, for prompt delivery.
Wholesale Food Suppliers Sydney
Our company started as Wholesale Food Suppliers in Sydney. Opera Food's warehouse was originally located in an industrial subdivision in the Sydney suburb of Warriewood. We have since moved to Warners Bay NSW to a bigger warehouse. Even so, we are still highly focused on fast delivery to our Sydney retailer customers. Your wholesale order will usually be delivered overnight to all Sydney suburbs.
Wholesale Food Suppliers Melbourne.
Opera commenced deliveries to Melbourne in 2012. We deliver to the cafes and restaurants of Melbourne on week days except for public holidays. We offer online wholesale orders and prompt supply in all Melbourne suburbs. Order before 10 am to get next working day delivery in Melbourne suburbs.
Wholesale Delivery Brisbane.
We have been delivering wholesale groceries to Brisbane suburbs since 2015. With next day delivery, we are wholesale suppliers for Brisbane cafes and independent grocery stores. Opera foods also has an independent distributor in Brisbane for our wholesale biscuits cookie supplies.
Wholesale Food Online.
We are healthy food online wholesalers. Cafes and retailers can make wholesale orders conveniently with a mobile phone friendly website. Our online store has a wide range of natural wholefood ingredients and organic products. Opera's online shop sells bulk supplies of our gourmet grocery lines direst to the public
Wholesale Grocery Ingredients - Retail Ready
Our Wholesale Grocery Ingredients are retail ready with all GS1 bar-codes. Our unique products are manufactured with HACCP control systems. We are focused on natural whole-food ingredients and organic where practical. Get your retail sales up with your reliable wholesale food suppliers for Sydney, Melbourne and Brisbane.
Sample Request Form for Cafes Food Retailers.
If you have an Australian cafe or food retail store and would like to try a sample of our product(s), please just complete this request form below and we will send one out to you.
We are confident you will like our products.