Raspberry Yogurt Granola - An Easy Healthy Breakfast
By: Aniko Silk On: 11 August 2018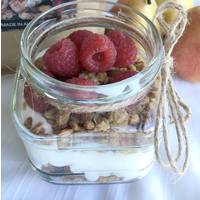 A good granola recipe can make a great breakfast that is not only a quick easy healthy breakfast but quite nutritional sound.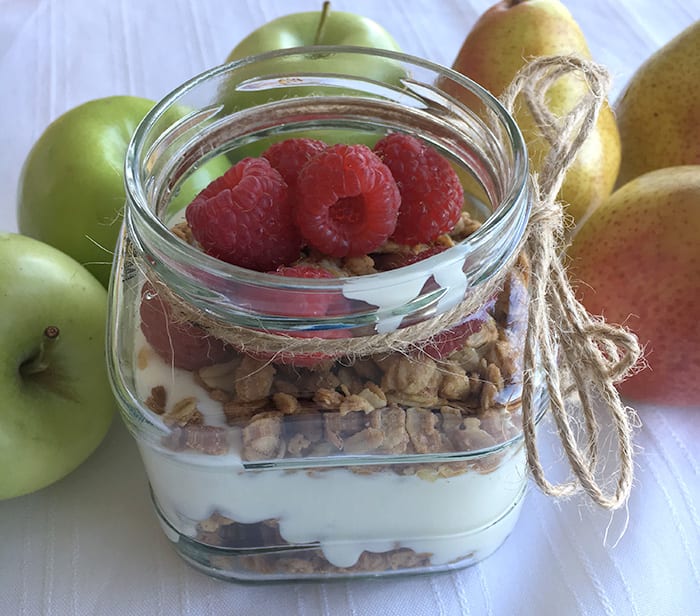 Raspberry Yogurt Granola - An Easy Healthy Breakfast

A high protein nutrient and probiotic rich recipe for serving granola with Yogurt and fresh raspberries.

INGREDIENTS:-
100g Maple Nut Crunch organic granola from Plum Foods

120g Low Fat Yogurt

6 large fresh Raspberries

Add the Granola and yogurt and top with the raspberries. Make sure you wash the fresh raspberries.


Red Raspberries contain strong antioxidants such as Vitamin C , quercetin and gallic acid that fight against cancer , heart and circulatory disease and age-related decline. They are high in ellagic acid, a known chemo preventative, and have been shown to have anti-inflammatory properties.

Yogurt is rich in probiotics and loaded with animal protein , plus several other nutrients found in dairy foods like calcium , vitamin B-2, B-12, potassium , and magnesium.

Plum Foods' Maple Nut Crunch granola is made with Organic Oats and pesticide free Australian Almonds. Almonds are a very good source of vitamin E, manganese, biotin, and copper magnesium, molydenum, riboflavin, and phosphorus. Oats have a well-balanced nutritional composition, with complex carbohydrates protein, and Fibre
Maple Nut Crunch is an award winning super crunchy granola from Plum Foods Australia, a division of Opera Foods.. Find an Opera Foods stockist near you. Plum foods make a range of low sugar, natural wholefood roasted granola and muesli breakfast foods as well as organic oats for porridge. See my article on what makes a good Granola different.