Sugar Free Organic Kombucha from Pep Tea
By: Admin On: 31 May 2018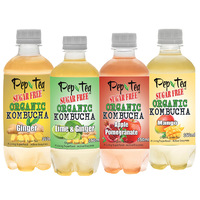 Pep Tea, has had their low sugar organic kombucha flavours all tested sugar free for the past 6 Months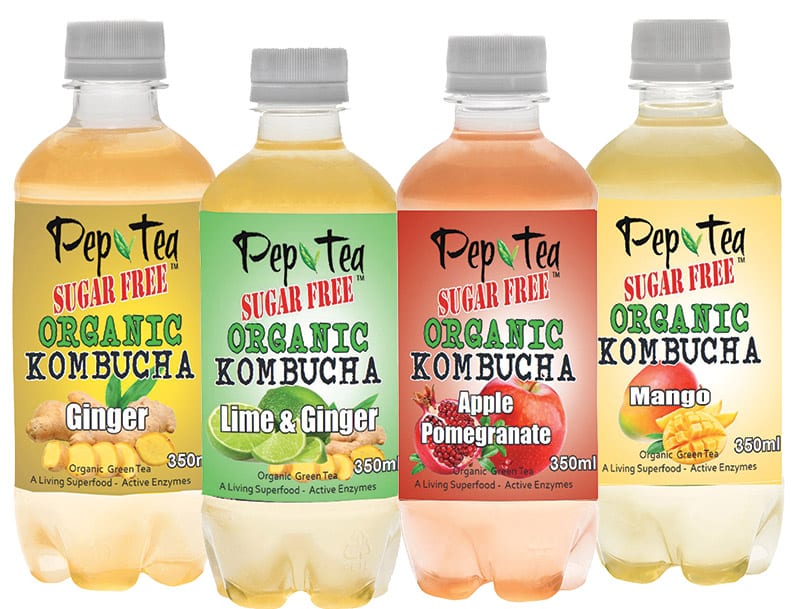 Sugar Free Organic Kombucha

Australian organic tea supplier, Pep Tea, has had their low sugar organic kombucha flavours all tested sugar free for the past 6 Months, and so have designated them Sugar Free.
Currently they are labeled 2.7% sugar content on the nutrition panel, but refinements have eliminated the sugar with new zero sugar labelling coming out in about a months time.
Best Flavours.
Pep Tea's organic kombucha has been a great sucess with their 4 market tested flavours having proven popular all-round. Pep Tea's organic kombucha comes in 4 flavours:-
Ginger
Lime & Ginger
Mango and
Apple & Pomegranate.
Needs No Refrigeration until opened.

One of the key factors for retailers is they dont have to fit the whole carton in limited drinks fridge space because the product needs no refridgertion until opened. So 4 rows in you drinks fridge can accomodate the whole range and at $2.95 recommended retail price they are moving very well
Local Product.

Pep Tea's sugar free organic kombucha is made in Australia from at least 94% Australian Ingredients. They are brewed here in a special purpose brewery in the Hunter Valley Region of NSW.