Crunchy Granola with Blackberries and Yogurt
By: Aniko Silk On: 5 August 2018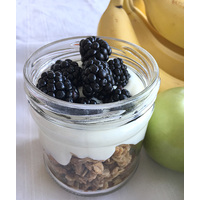 Maple Nut Crunch is a magnificent granola that will sustain your day. Add some Yogurt and fresh blackberries and you have a quick easy healthy breakfast that is a well rounded meal.
Crunchy Granola with Blackberries and Yogurt

Recipe for Maple Nut Crunch granola served with yogurt and fresh blackberries.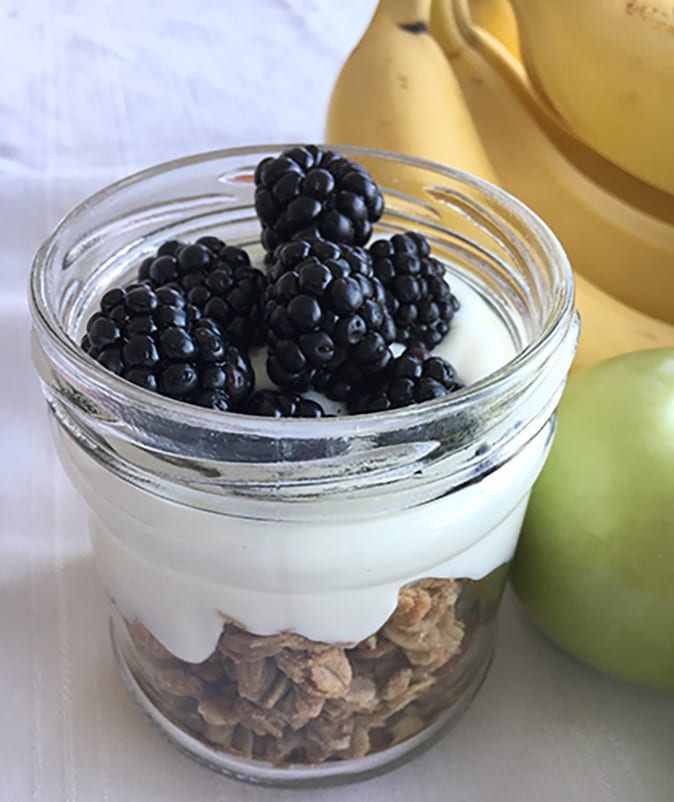 A Crunchy Granola with Blackberries and Yogurt . This is as simple and as quick as it can be to prepare a meal and you will see we have many ways to prepare a great crunchy granola and quickly serve to suit your audience. An easy healthy breakfast recipe with the renowned Plum Foods brand Maple Nut Crunch granola.

Ingredients:-
90g Maple Nut Crunch toasted granola.
110g low fat yogurt
7 Large plump fresh Blackberries.

Serve in a bowl a mug a jar, (whatever is handy). including in the yogurt container, if that is the end of your yogurt. Dont forget to zip closed your Maple Nut Crunch to keep it fresh.

An easy healthy breakfast recipe. Total: about 240g. Time: Under 5 Minutes. Make sure you rinse your fresh blakberries first.

Maple Nut Crunch is an award winning super crunchy granola from Plum Foods Australia, a division of Opera Foods.. Find an Opera Foods stockist near you. Plum foods make a range of low sugar, natural wholefood roasted granola and muesli breakfast foods as well as organic oats for porridge. See my article on what makes a good Granola different.