Kombucha from Pep Tea | An organic kombuca with many Health Benefits
By: Admin On: 12 December 2017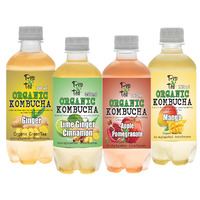 Pep Tea's organic kombuca is a scientifically brewed, product in four market tested flavours, and is good for your health. There are many kombucha health benefits.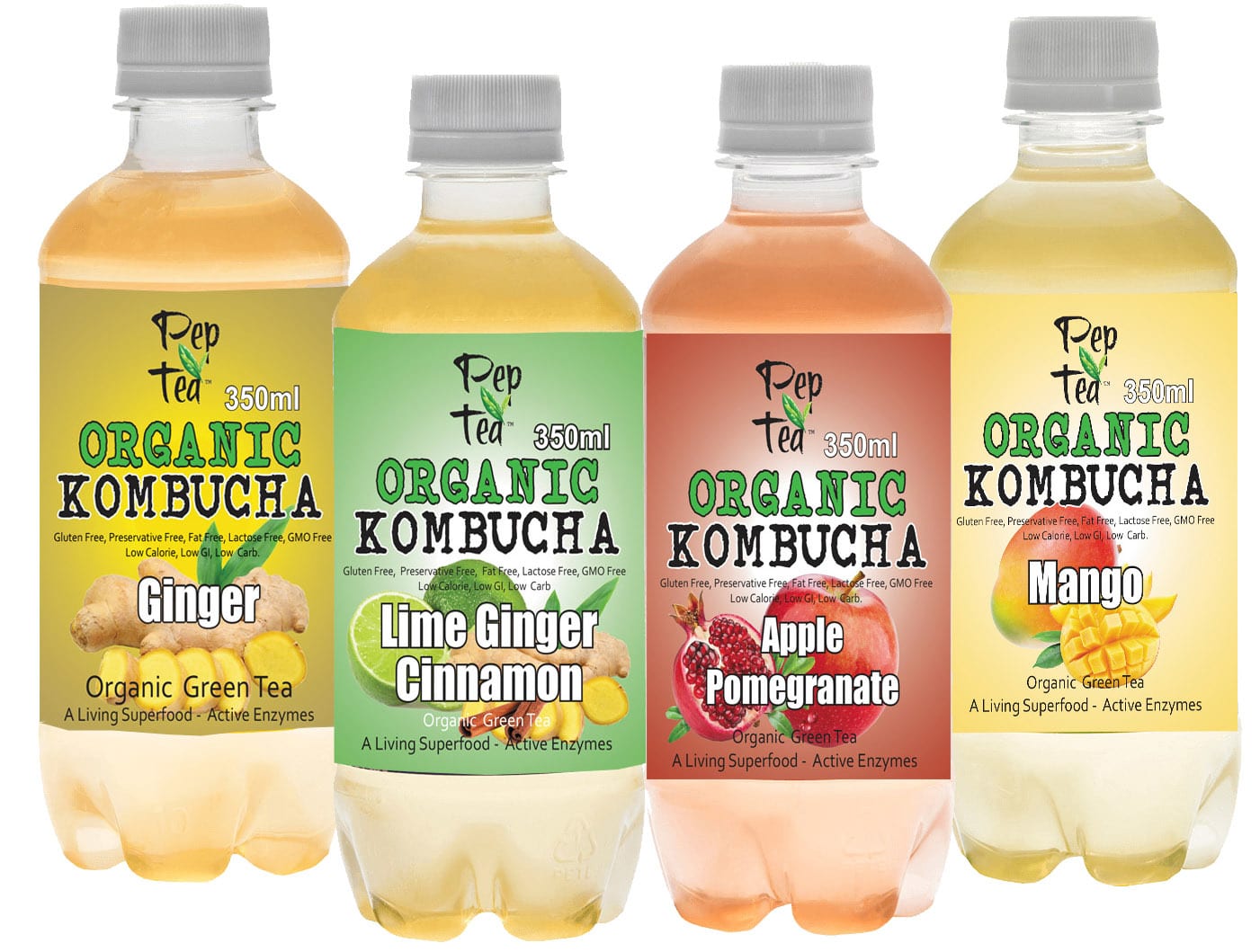 Kombucha is an anchient Chinese tea beverage brewed and drunk for its health benefits for centuries. Kombucha is being rediscovered in recent years and several manufacturers now produce kombucha and bottle it commercially, although there is a wide varience between the amount of sediment and cloudiness, alchohol and sugar levels between batches and between manufacturers as well as different storage requirements.

Pep Tea kombucha however is brewed in a state of the art modern brewery in large stainless steel tanks with refrigerated holding tank capacity and a high capacity bottling line. Our highly experieced brewmaster and a strict scientific process in an efficient, HACCP certified brewery, means that Pep Tea's kombucha is totally consistent. Also because of the way its filtered Pep Tea's Kombuchas have a very low level of sediment and cloudyiness that some of the kombucha brands are still dealing with. Pep Tea's kombucha is also shelf stable, and needs no refrigertion until opened.
Organic Kombucha
If you drink organic kombucha you soon realise that Pep Tea brand produces a 100% organic kombucha tea that hass a finer taste not only because of the brewing process but also because of the high quality organic ingredients in their tea. The extra cost and trouble to brew the better ingredients means that Pep Tea kombucha flavours stand out. They are also Australian Certified Organic. You might drink kombucha tea for the taste alone but if you drink kombucha for your healths sake, then you may as well drink the best organic kombucha.
Kombucha Flavours
kombucha flavours vary between brands but Pep Tea believes it has the best kombucha flavours after the benefit of multiple product tests of several years. The Australian public have voted by making four kombucha flavours stand out from the rest in popularity and Pep Tea has made those four best kombucha tea flavours our standards. So Pep Tea comes in four great flavours: Ginger, Mango, Pomegranate & Apple, and Lime and Ginger Kombucha.
Opera Foods Pty Ltd are proud to introduce our customers to Pep Tea Kombucha, we are sure your customers will love it. Despite our kombucha tea being the highest quality we are pricing it to sell and compete with soft drinks right from the get-go at $2.95 RRP
We recomend the range as a finest quality; organic, gluten free, low sugar, low carb, healthy drink to replace soft drinks.