New IGA Market Central at Wentworth Point - Best Continental Deli
By: Admin On: 5 November 2017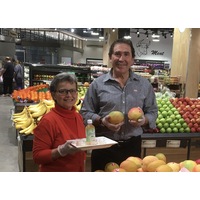 The store also contains and in-house butchery and bakery and features four other in-house stores including a great cafe and a bottle shop. Huge supermarket / food mall
Petar Lujic's new IGA Market Central at Wentworth Point has opened in fine form this month and features one of the best continental delicatessens in Sydney
The new IGA Market Central supermarket at Wentworth Point, is located at 1 Burroway Road, WENTWORTH POINT, right opposite the Sydney Olympic Park Ferry Wharf. The store also contains and in-house butchery and bakery and features four other in-house stores including a great cafe and a bottle shop.

See the best product specials on offer.
The massive continental Deli and fresh section contains a lavishly wide spread of continental and local gourmet and groceries has been set up by the effervescent Jon Doumbos, who really knows his way around the delicatessen, and gourmet foods industry.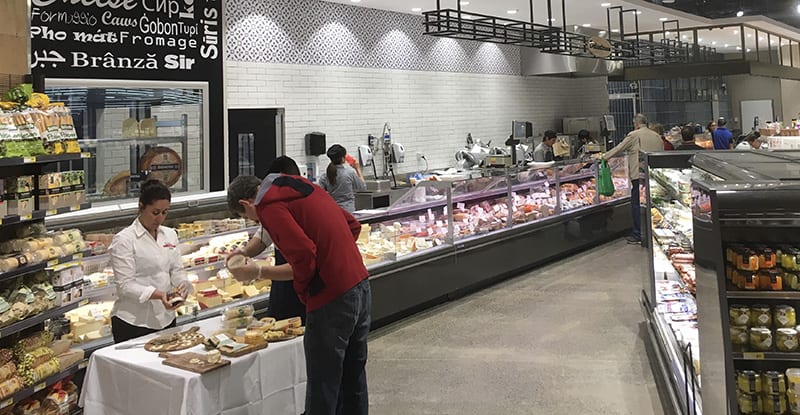 Jon (pictured with sampler Aniko Silk from Opera Foods) has arranged multiple food samplings for customers every week-end day since opening and is leading up to a grand formal opening 25th November.
Opera Foods will be taste sampling gourmet granolas from their famous Plum Foods and Mulberry Tree brands as well as Pep Tea kombucha , Bush Cookies and Almonde delicious pesticide free almonds, each weekend for the next few weeks.