Groceries Loyalty Program For Opera Foods
By: admin On: 16 May 2019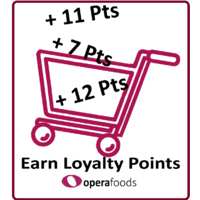 We offer a loyalty program that offers real rewards in addition to our bulk buy discounts.
Opera Foods' consumer customers are reminded that Opera has one of the best Loyalty Programs in Australia to reward their online grocery shoppers.
Opera Foods are mainly wholesale food suppliers to Sydney Melbourne and Brisbane, but also offer direct-to-the-public sales of their gourmet and organic grocery products.
Healthy Breakfast Cereals.
We offer a wide grange of healthy breakfast cereals including both gourmet and organic granola, bircher muesli and organic oats for porridge. These are from our own brands of breakfast cereals Mulberry Tree and Plum Foods . Our Granolas have no added sugar and compare very well to the high sugar content of most breakfast cereals.

Smoothie Ingredients.
Opera Foods also offers a great range of high quality organic smoothie Ingredients including high grade fruit powders and high grade vegetable powders.
These are from our Boost Nutrients Brand

Acai Bowl Ingredients
Through our Boost Nutrients division Opera Foods also offers A wide range of Superfoods and natural high nutrient seeds and powders for acai bowl ingredients and toppings. Of course we also sell the Organic Acai Berry Powder.

So consumers can easily have the making of a highly nutritious and healthy smoothie, acai bowl or granola bowl in their home pantry.

Cookies & Confectionery.
Our Bush Cookies Brand is just the ticket for a high Tea Party biscuit purchase of cookies packaged up. Consumers may also like our Bulk buys in lollies for a home party. particularly our Blue Lollies or our range of Pink Lollies categories for boy or girls theme parties.
Organic Groceries.
Opera foods have a wide range of organic products and organic ingredients. If you are a cancer sufferer or have another health needs and want to eat clean then we invite you to browse our wide range of healthy organic wholesale food products. Even if you just care about your health you can eat all of our natural whole food products with confidence.